Ministry Team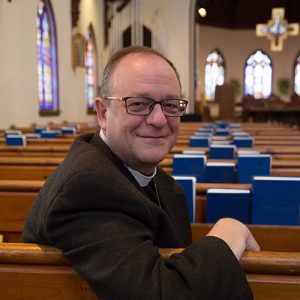 Rev. Canon Mark Kinghan
Is the parish Priest at St. Pauls. Ordained in 1989, Mark has previously served parishes in Whitby, Weston, Richmond Hill and Willowdale. Mark was raised in St. Catharines and attended Brock University for his undergraduate degree in Business Administration. He then attended Huron College for his seminary training and graduated in 1989. While there, he met his wife, Beth; and they were married in 1988. They have two children – Nathaniel who lives in Toronto and works in theatre, and Patrick who is attending Huron University College. Mark enjoys photography and has a passion for connecting his photography with his spirituality. Mark's office hours are Tuesday, Wednesday and Thursday, 9 am – noon.
Mark's favorite scripture passage is … Isaiah 6: 8 … "Then I heard the voice of the Lord saying, 'Whom shall I send, and who will go for us?' And I said, 'Here am I; send me!'
Mark's favorite hymn is … "Praise to the Lord the Almighty"

Dorothy Krizmanic – Music Director 
Dora received her musical training in Budapest, Hungary. Since moving to Canada she has been active as organist, music director, orchestral and chamber musician. As accompanist she works with several choirs and singers in and around the Greater Toronto Area. Beside the organ and piano, she also plays the instruments of the Oboe family and sings Alto in a Renaissance vocal group, CANTEMUS Singers. She is a member of the Heliconian Club, an organization for Women in the Arts and Humanities. She is in the last stages to complete a Ph.D. degree in Theology. Her interests include ancient languages, crossword puzzles, detective fiction and old Japanese movies.
Favourite hymn: Veni creator spiritus / Come, Holy Ghost, Our Souls Inspire  #637
Favourite scripture: Psalm 121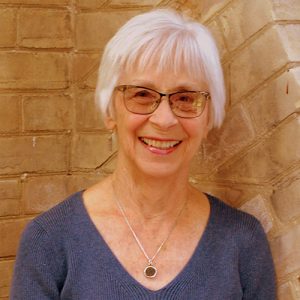 Evelyn Pogue – Parish Administrator
St. Paul's has been part of my life since birth and I have taken an active role in the life of St. Paul's.  Currently I am Parish Administrator, Sunday School Teacher and a member of the Altar Guild and the A.C.W.  My Christian journey began at home but has also been nurtured by many at St. Paul's.  My favourite hymn has changed many times.  At the moment it is "Come and Journey With a Saviour", but "What a Friend We Have in Jesus" will always be my most familiar and comforting hymn.  My favourite scripture is Matthew 11:28-30.  My greatest joy is caring for my two grandchildren and when time permits I do some reading.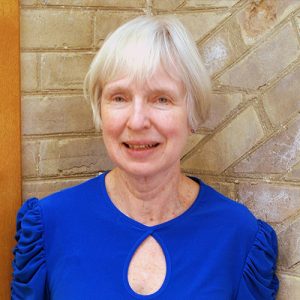 Beth Crook, People's warden
I started attending St. Paul's Uxbridge in the fall of 1996 shortly after moving to Uxbridge.  In was there in 1997 and took photos of Bishop Blackwell at the dedication of the new addition. I joined the ladies evening group, Take-A-Break and also became involved teaching Sunday school. In 1999 I moved to Port Perry, but continued at St Paul's Uxbridge as by that time I had made many friends there. The next momentous occasion was my marriage to David Crook July 12th 2008.  I had known him and his wife Jean since about 1969-70 and after the death of his wife we re-connected at a garden party at Old Fort York.  The wedding at St Paul's was one of the few Rev. Dana Dickson performed at our church.  We had too few years together but I still see his 3 children and grandchildren. I joined advisory board and then became a warden in 2015. My favourite passage of scripture is Matthew 11 verses 28-30 that begins "Come unto me all who labour and are heavy laden, and I will refresh you."  I find that very comforting. As far as hymns are concerned, I had trouble narrowing it down to a favourite as there are so many to choose from.  Two that I like are #1 Holy, Holy, Holy and #485, Breathe on me Breath of God. I continue to enjoy the church community at St Paul's and my service to it.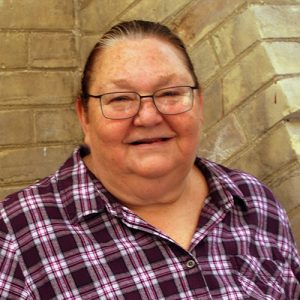 Sharon Houston, Incumbent's warden 
Sharon Houston became a parish member of St. Paul's, Uxbridge, in 2000. It wasn't long before she became involved with the ladies group, Take-a-Break, and was elected President not too many years later and currently remains in 2018. Sharon thoroughly enjoys the ladies in the group coupled with all the activities, crafts and fundraising events. We are all great friends!
During Sharon's early years she taught Sunday School where she enjoyed the children, the preparing of lessons and crafts, music and teachings. Sharon also took on the organizing of Community Soup Lunches which occurs two to three times a year for St. Paul's. A very rewarding experience!
In 2015, Sharon became one of the main contacts for luncheon and reception planning for the church; another busy yet satisfying ministry the church has to offer. Sharon loves to help in a community whether it is one on one or a group of folks. She is also is a member of the Outreach Committee.
In 2014 Sharon became the Rector's Deputy Warden and in 2016 became Rector's Warden and remains. The position of Warden is both challenging and satisfying, giving way to the opportunity to share your skills with others aiming for goals to of keep the church open and operational. Very gratifying!
Sharon finds St. Paul's a wonderful place for worship, friends, family, fellowship along with having a great sense of community, challenging in what is to be done and rewarding with what has been accomplished. A real peaceful and fulfilling place to be.
Favourite Scripture Passage – Psalm 23, The Lord is My Shepherd
Favourite Hymn – Oh God Our Help in Ages Past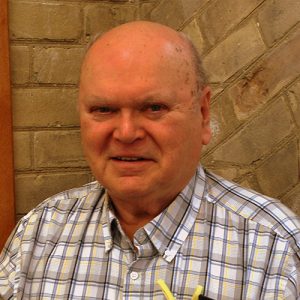 Len Skidmore, Deputy People's warden 
Attended All Hallows Church on Main St. in Toronto until moving to Uxbridge in 1975 were I started attending St. Paul's Uxbridge with my family.
Gordon Rey was the priest when I started attending but it wasn't until Rev. Paul Kett became the priest in 1991, that I started to get involved in the church life. I sat on the Advisory Board, and I was Deputy Warden and Warden for a couple of terms. I was appointed to be St. Paul's representative on the Deanery council until it was disbanded. Rev. Paul also got the Men's Fellowship Group started in 1998, which I still attend to this Day.
Our next Incumbent was Rev. Dana Dixon in 2007 where again I served as Deputy Warden and Warden for a couple of terms at this time I also became the churches maintenance person.
Under our New Priest in Charge, Rev. Canon Mark Kinghan, I have continued on as Deputy Warden and as the churches Property Manager.
Favorite Bible Passage:  Psalm 23
Favorite Hymn: Amazing Grace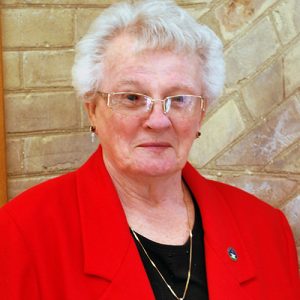 Joan Doodchenko, Deputy Rector's warden
I have been a member of St. Paul's Church for the past 63 years.  I came here  as a bride and felt completely at home  from the first, as it reminded me of the church I had grown up in, St. Hilda's in Toronto.  Over the years I have taken an active part in the life of the parish wherever I could.  I have been a Deputy Warden,(which I am at the present time) Warden, chalice bearer, reader, intercessor, been on various committees and a member of the Take a Break group.  My first love however is the Altar Guild which I have been in charge of for the past 26 years.  I love working in the church, arranging flowers and setting up for services.  I find it very peaceful and calming.  My favorite bible passage is 1 Corinthians 13, The Gift of Love.  I have a number of hymns that I love but my favorite has to be one that I learned as a child singing in the junior choir – Praise my Soul The King of Heaven.  I have found St. Paul's to be a warm, welcoming place full of very caring people, a place that I have been proud to be part of over the years.