"God and the Pandemic" Zoom Series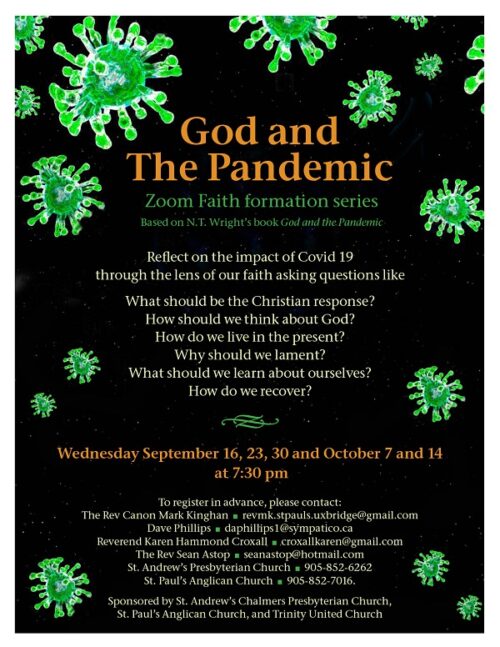 In partnership with St. Andrew's Chalmers Presbyterian Church and Trinity United Church, we will offer this five week zoom series addressing our experience of Covid 19 through the lens of our faith. We will be using N.T. Wright's book, "God and the Pandemic" to guide our reflections and conversation.
These are strange and weird times we are living in, like nothing else we've ever experienced in our life time. How does our faith inform the way we live through this time and all the ramifications it has on our everyday lives and routines?
If you wish a copy of the book for yourself, it is available through Blue Heron bookstore.
Please contact the Rev. Canon Mark Kinghan for information and to register. You will be given the information needed to connect either by the internet or by telephone.
Let's take this opportunity to grow in our faith even as we confront and deal with all that this pandemic has caused in our world and in our lives.